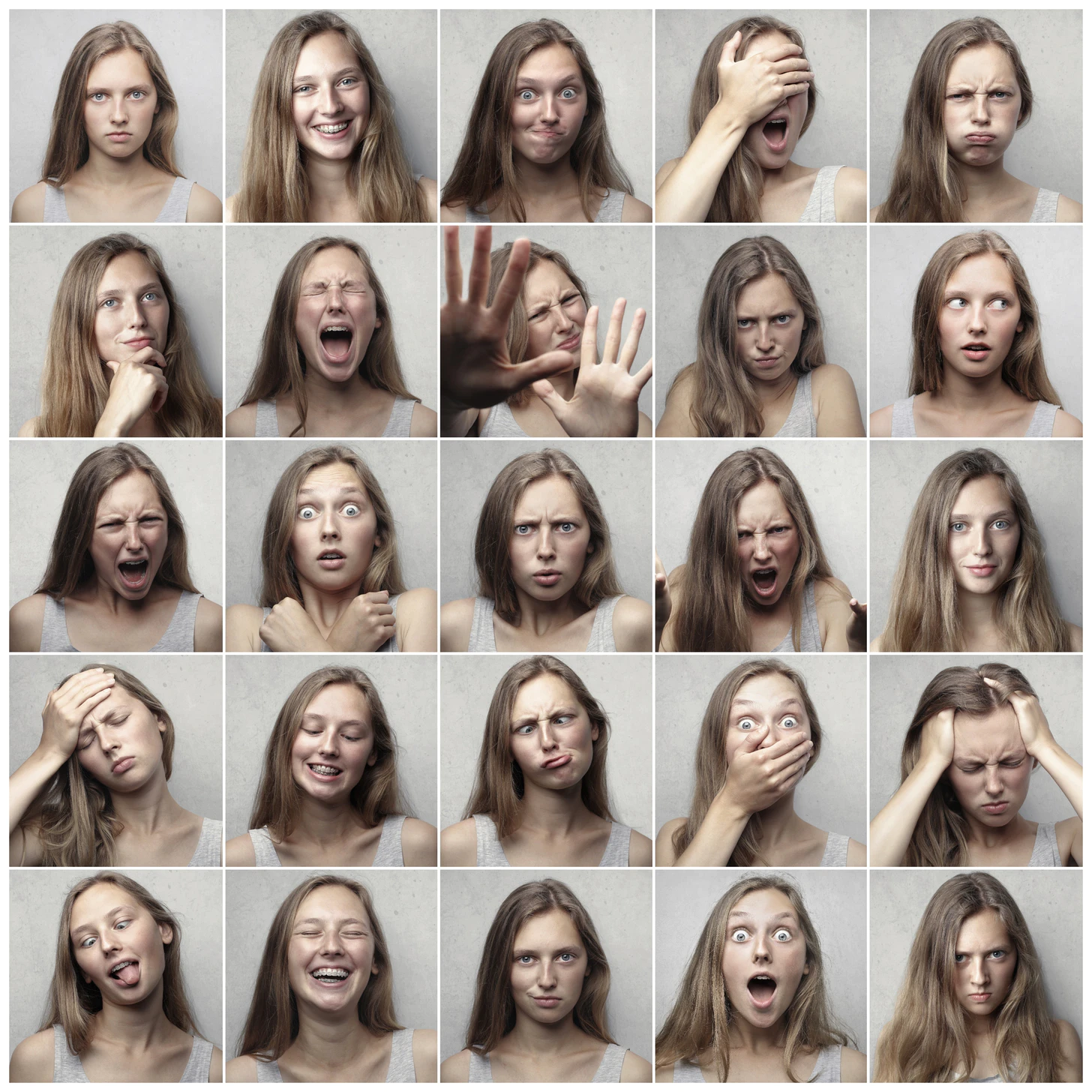 But How Do You Really Feel?
In the last couple of weeks, my home town came out of what has been the longest and most aggressive lockdown measures in the world. As Melbourne heads back to normalcy and 80%, 90(!) vaccination rates, we are also having to learn how to be in the social world after a cumulative 262 days in lockdown.
Over the last year, the stories of re-entry have focused less on the cathartic moment of coming back together and more on the anxiety of IRL social interactions. Since life has begun to resemble something like what it looked like in January 2020, I've received multiple text messages (always text messages) from friends lamenting the social exhaustion that comes from navigating the newly-opened up world.
This shift away from IRL interactions was a trend already taking place before the pandemic, with research finding that while at home 65% of Gen Z prefer to communicate online more often than in person, while Millennials also often avoid face-to-face interactions, instead preferring to use online messaging software (55%) or e-mail (28%) to communicate with bosses or co-workers.
This shift is feeding into our more intimate communications, with research from CiiTech (a CBD tech firm) finding that half of the 2,000 people it surveyed who felt heightened feelings of unease over the past 18 months said they found their partner the hardest person to talk to about their feelings.
Things get worse when we get to the office, with Workplace Intelligence, an HR research and advisory firm finding that 45% of employees said that their mental health has suffered during the pandemic. But when it came to getting support, 62% of the workforce reported that they would prefer to speak to a robot than their manager about their mental health.
Our collective ability to speak with each other about our feelings has become increasingly stunted at a time when more of us are wanting to become more emotionally literate.
You only have to consider the popularity of The Body Keeps the Score, a book on trauma which has been at the top of the NYT paperback nonfiction list since February 14, 2021, and on the list for 157 weeks, despite being published in 2014, and of course Brené Brown's upcoming book, which even before being released in November has reached the number one bestselling position on Amazon in the US. And let's not forget the success of the book Attached, which has allowed those interested in this sort of thing to label their friends and lovers attachment styles as anxious, avoidant or secure for the past decade.
But new technologies are opening up a possible future where we can outsource the vulnerability that comes when we talk about our feelings. Initial expectations around emotion reading software was that it would use cameras and facial recognition to decode our emotions, but anthropology studies have found emotions are expressed differently across cultures and societies. And, in 2019, the Association for Psychological Science conducted a review of the evidence, finding there is no scientific support for the common assumption (which was handed down through generations of student psychologists, myself included, via Dr Paul Ekman) that a person's emotional state can be readily inferred from their facial movements.
Her Black Book: an app for Australian women who love to shop. I consulted on an early iteration of the product, which launched last night. It hit number one in the App Store for Magazines and Media within hours of launching. Couldn't be happier for the team and the founders!
Nike x Snapchat Spectacles: If you have been to any of my recent talks, you'll know that I've been getting pretty excited about the possibilities that will come with the next wave of AR eyewear. This is the first brand I've seen experimenting in this iteration, and if they can get Coach Bennett (from the Nike Run app) on there, I will be a very happy customer.
Singapore/Online November 26-27: Horasis Asia Annual Meeting. I'm hosting a session on wellbeing in Asia. Horasis is always an interesting event bringing together a diverse group of people across government, NGOs and the private sector.
Melbourne/IRL December 7: Ethical Enterprise Conference: Do people really care about sustainability? Navigating the gap between intention and action.
Outside these public events, I've also been working on projects around the future of food and the future of retail, which will be launching at the end of November. Please get in touch if you'd like to find out more.