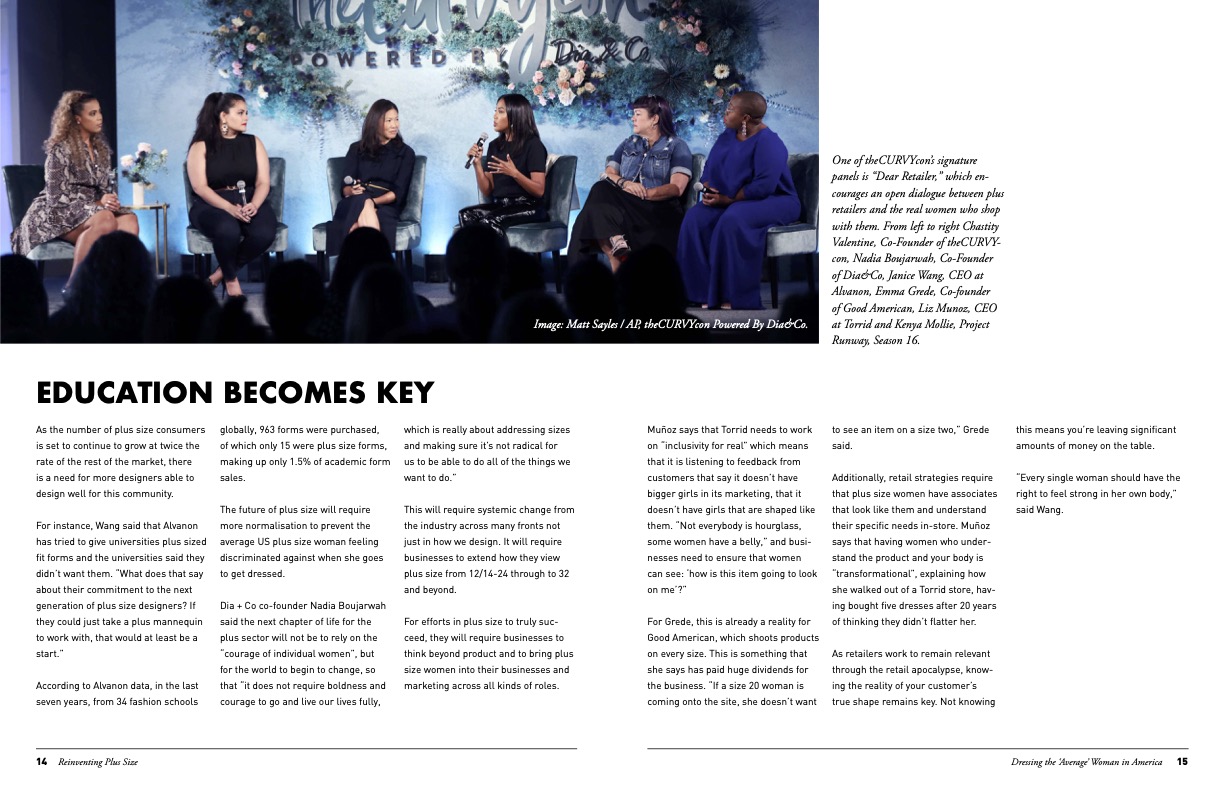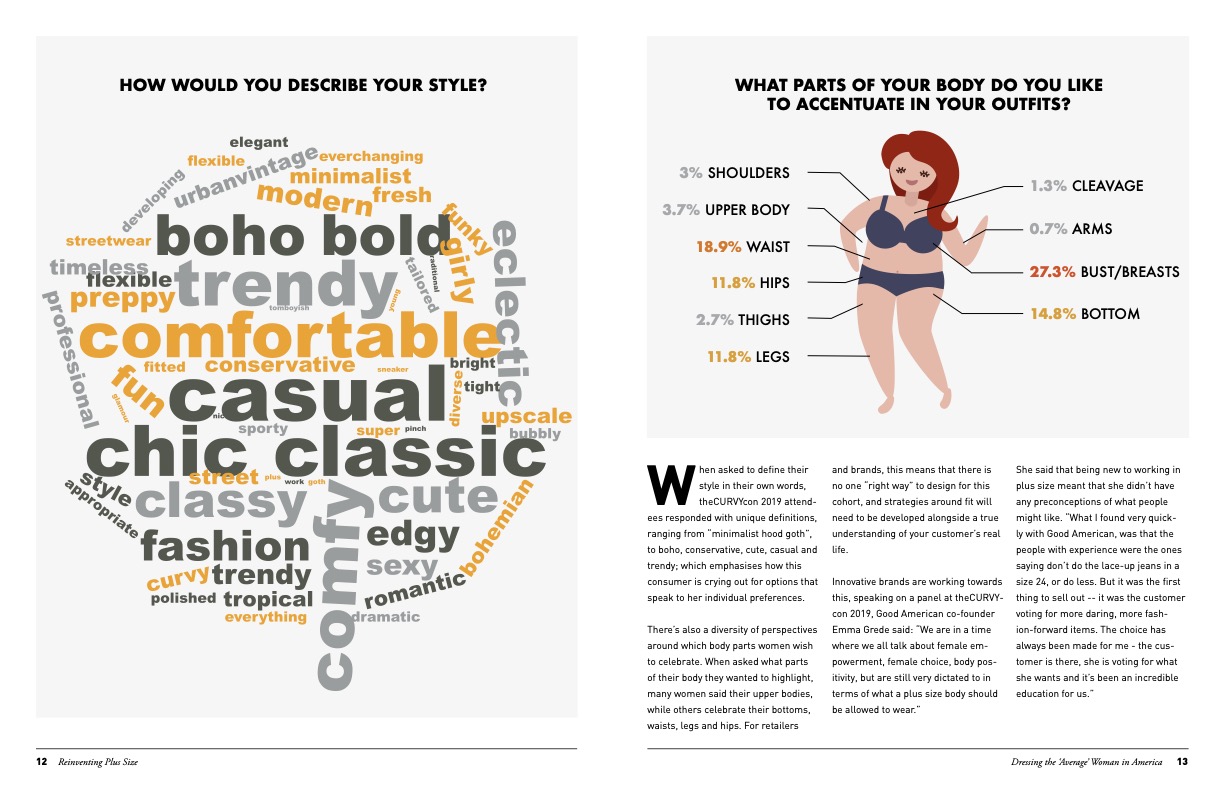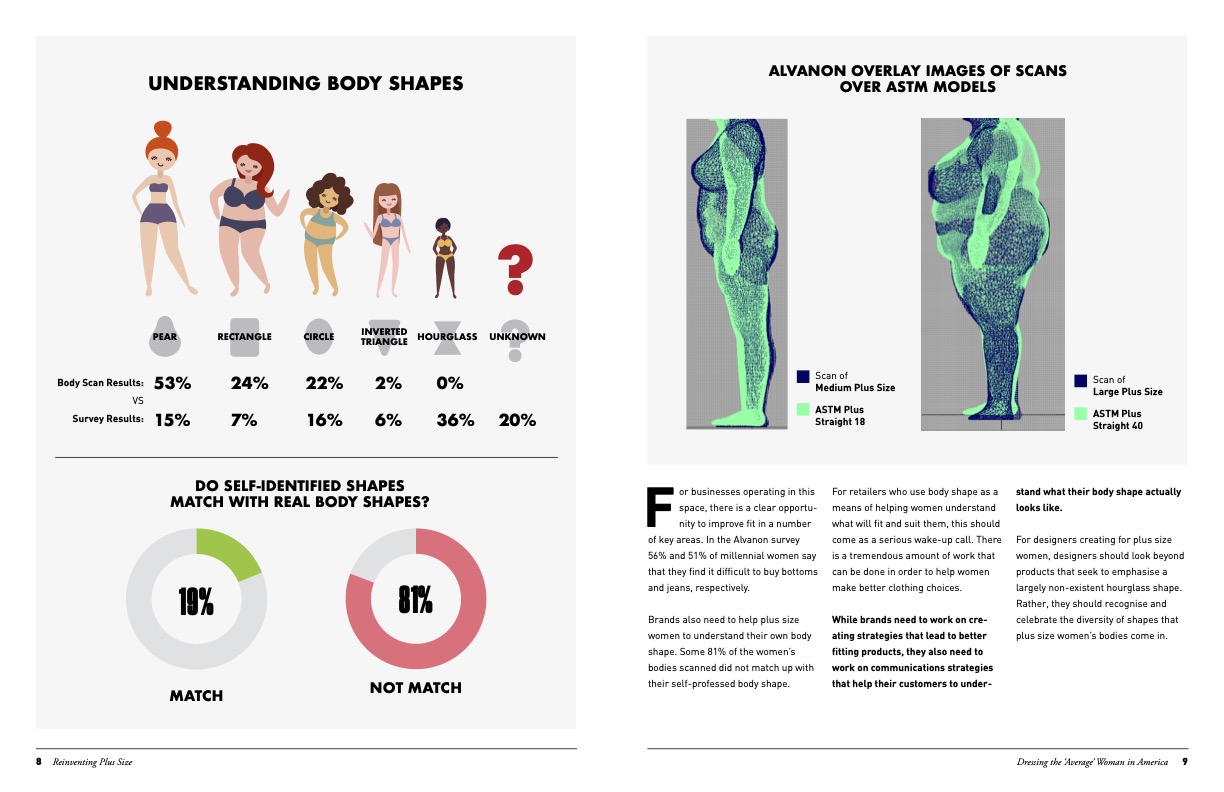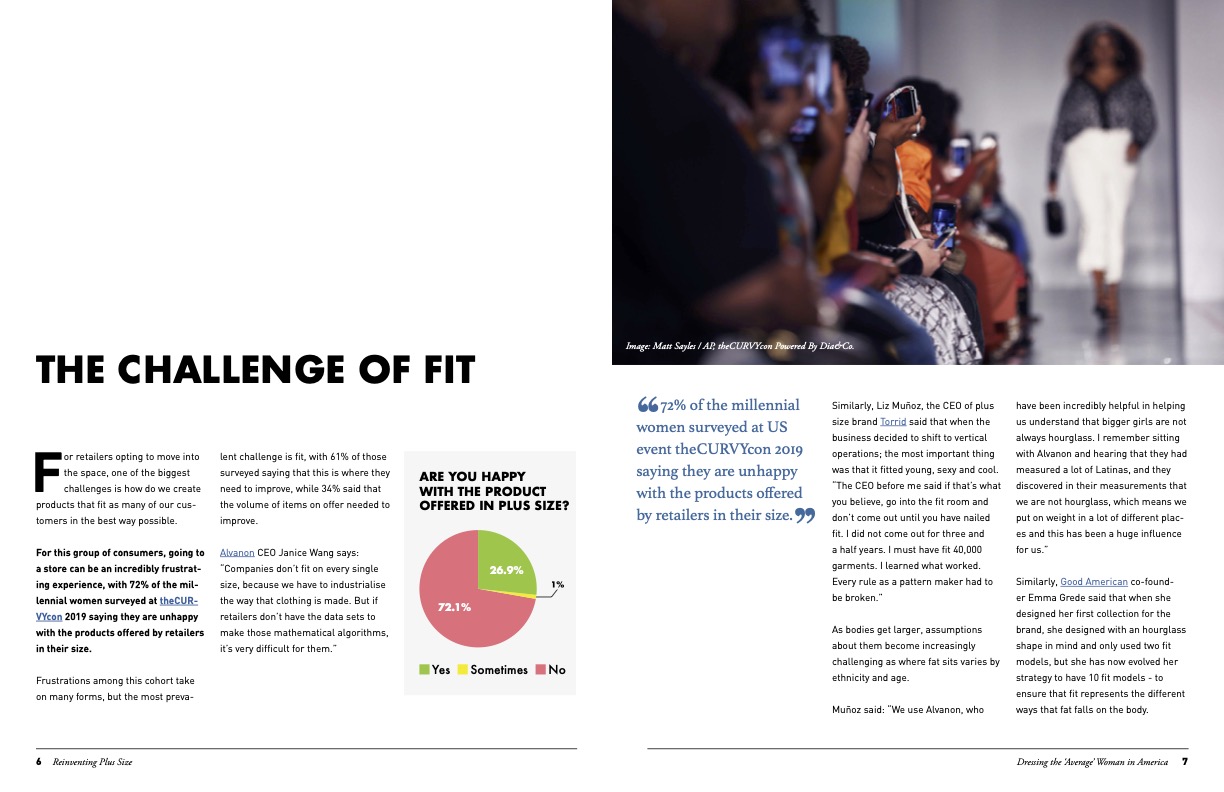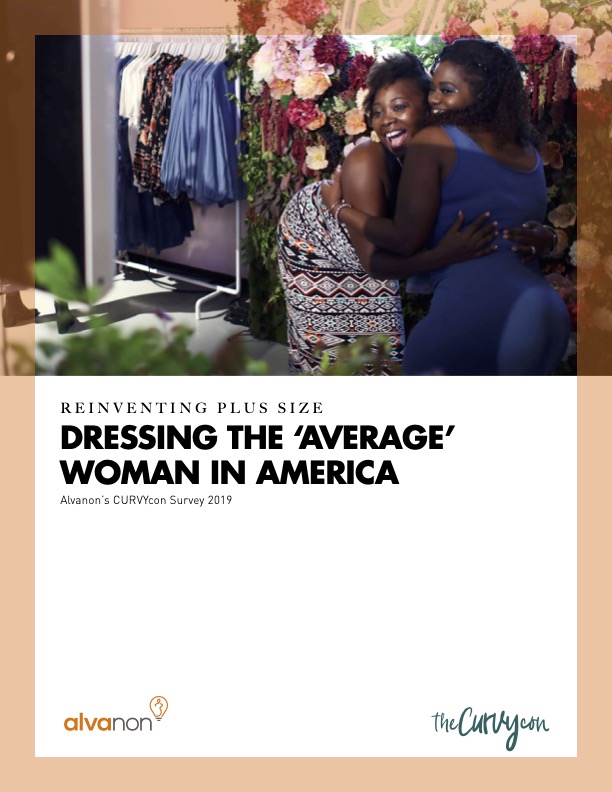 Reinventing Plus: Dressing the 'Average' Woman in America
Future Narrative worked with Alvanon to ghostwrite and produce the research for the White Paper articulating shifts in the plus size market.
Despite the fact that more and more brands are extending their sizes, on average, only 17% of all money spent shopping for womenswear comes from plus-size women. Given that 67% of women in the United States are a size 14 and up, the statistics prove just how underserved they continue to be. Alvanon, a global consulting firm working to solve the challenges of sizing and fit in the apparel industry, partnered with theCurvyCon to figure out why shopping while plus remains so difficult.