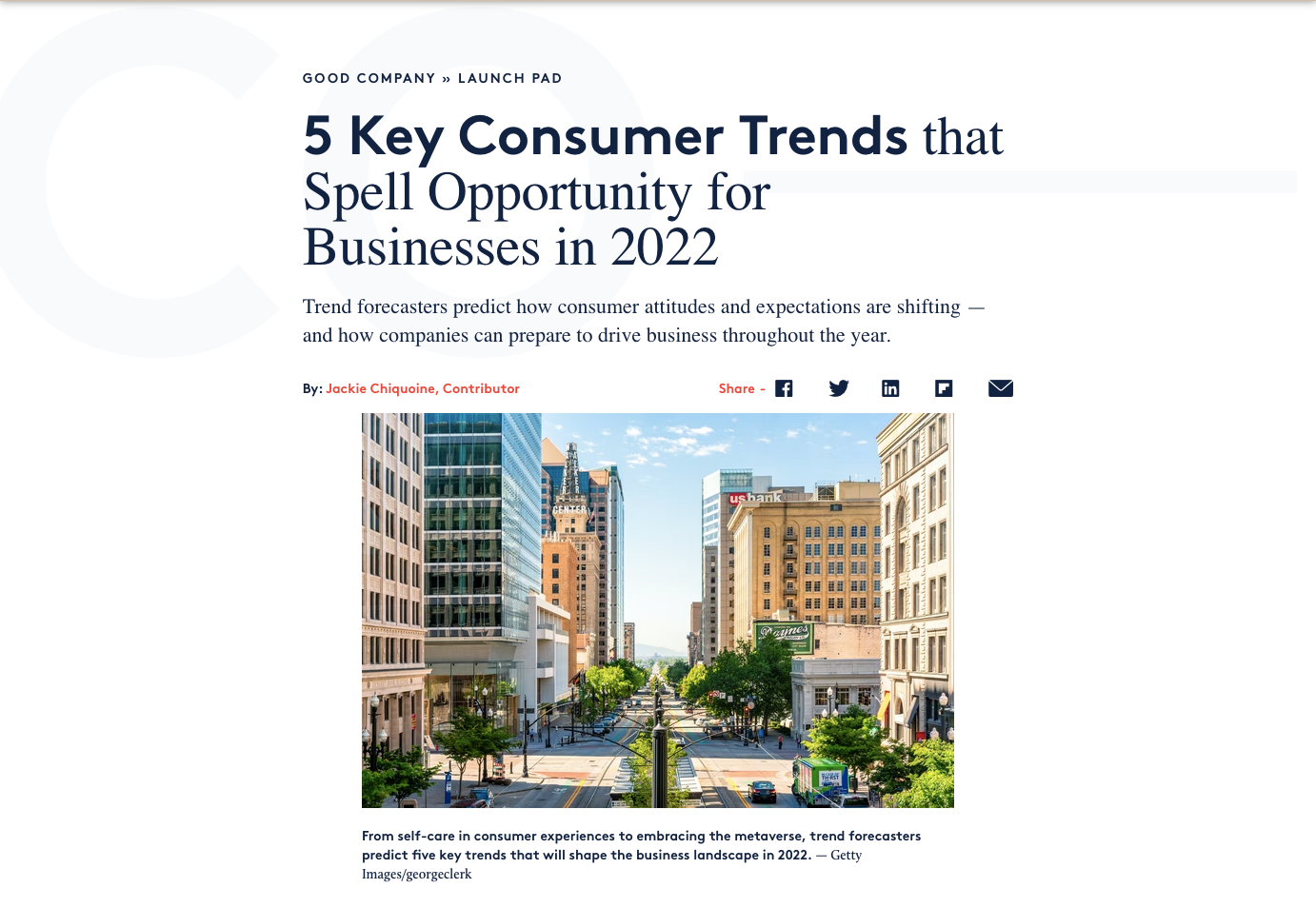 5 Key Consumer Trends that Spell Opportunity for Businesses in 2022
Few trending topics have gained as much traction heading into 2022 than the "metaverse": a fancy word for the networks of social connection that increasingly fuse physical and digital realities. This rapid push of these immersive, virtual experiences into the mainstream has many businesses questioning how and when to participate. The key, forecasters say, is finding accessible ways to blend online and offline spaces.
Petah Marian, futurist and founder of global strategic foresight consultancy, Future Narrative, believes that businesses of all sizes should be paying attention to developments in this sphere.
"As brands accelerate their efforts into the metaverse, 2022 will see brands increasingly start to link up their IRL [in real life] and metaverse businesses, with virtual products being sold alongside physical goods, and shopping experiences in the metaverse."
We also talk about designing for wonder and creating a sense of wellbeing, click through for the full report.